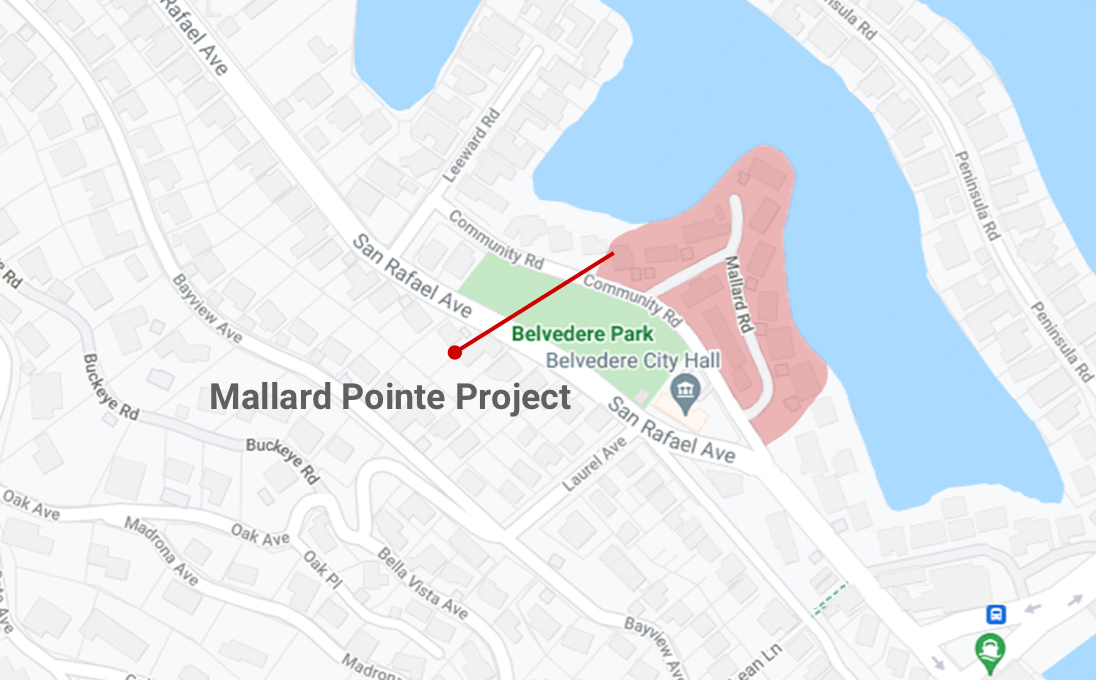 Mallard Pointe Project
As described in Thompson-Dorfman's final application, the proposed project would:
DISPLACE:
All current renters: seniors, singles, and young families living in 22 units (11 duplexes) would be displaced when these buildings are demolished. These two-bedroom rentals were built when the lagoon was developed to provide rental housing for people of different ages and stages of life.
BUILD:
Six lagoon-fronting, single-family residences (one with an accessory dwelling unit, or ADU), five lagoon-fronting duplexes (10 units), and a block-long, multistory apartment building (23 units). The apartment building would be two stories on top of a partially subterranean garage and would include a roof deck.
The drawings submitted by the developer show that the mansard ridge on the apartment house would have an elevation of 39'6", and a single room that extends an additional 6'6" - 7'6" above the mansard ridge.
LATE BREAKING NEWS!
On August 29, 2023, the developer's Bruce Dorfman wrote a letter to City Manager Robert Zadnik, in which he stated in part:
"… provided [City] staff concurs that a CEQA exemption is appropriate for Mallard Pointe, … we will submit alternate plans to the City …. These schemes include removing all or a portion of the apartment building and replacing it with four- plexes and three-plexes …. However, if the CEQA determination indicates that the project will effectively need an Environmental Impact Report … neither our original application nor any of the alternatives are economically viable and we will need to consider more intensive redevelopment options for the property allowed under state law."
Following receipt of Mr. Dorfman's threatening letter, City staff recommended that the Mallard Pointe project be exempted from CEQA review.
On October 31, a mere two weeks before the special Planning Commission meeting (November 14) to consider the Mallard Pointe project, the staff first made the public aware of the developer's alternative project – which substitutes a combination of six structures (four-plexes and three-plexes) for the apartment building. Some of these structures significantly exceed the height of the originally proposed apartment building.
Inexplicably, City staff has requested the Planning Commission to consider the alternative project, as well as the original project, at the upcoming Planning Commission meetings, even though the alternative project has not been thoroughly vetted and the public, to the extent it is even aware of the alternative, has had no reasonable opportunity to review or consider it.
NEWS FLASH:
At its November 14 special meeting — lasting over seven hours and attended in person and on Zoom by over 250 members of the public — the Planning Commission ruled 7-0 to reject planning staff's recommendation to exempt the Mallard Pointe project from environmental review under CEQA. The Commission also provided comments and direction to the developer on its proposed alternate project.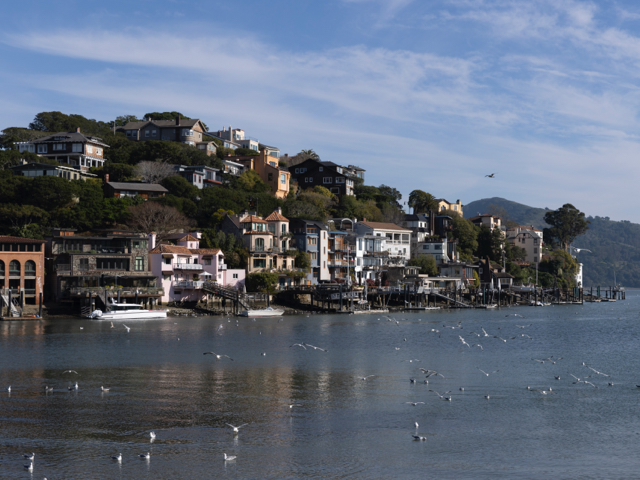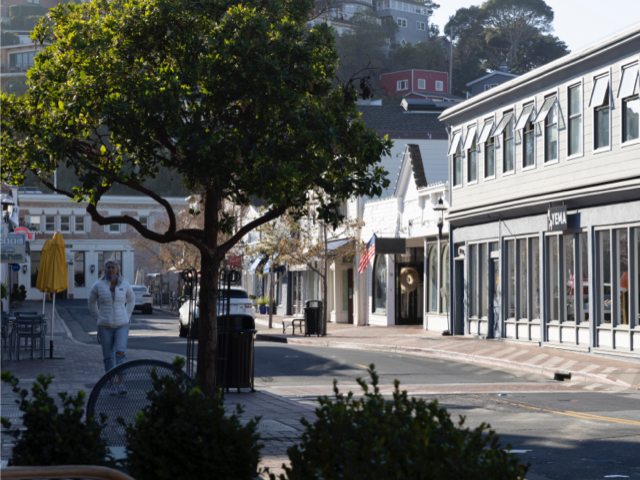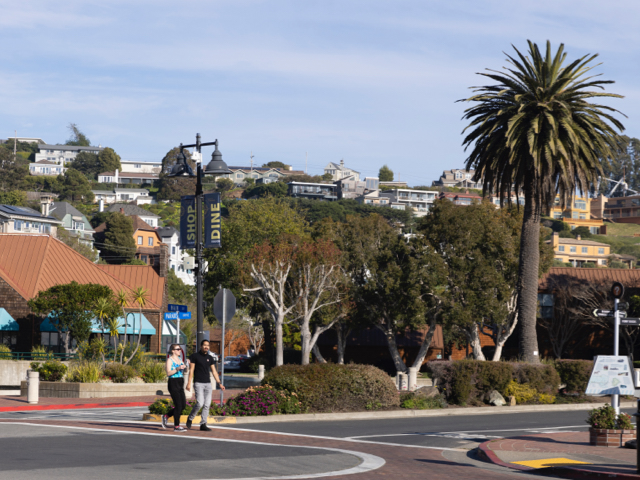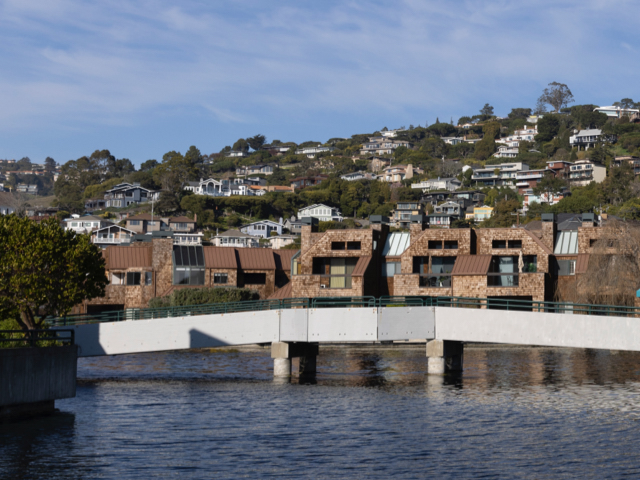 The Impacts of the Mallard Pointe Project
The Mallard Pointe Project would pose a threat to the quality of life and the environment for the inhabitants of Belvedere. Learn more about its potential impacts.
Frequently Asked Questions
Question
​​Mallard Pointe. Is it good for Belvedere?
We're your neighbors and friends, and we don't think it is.
Question
The developer has proposed building a large subdivision that includes six large lagoon-fronting single-family homes (one with an accessory dwelling unit, or ADU), five townhouse-style duplex rental homes (ten homes), a large multi-story apartment building with 23 units, and a partial-subterranean garage.)
Question
What is BRIG? Why does BRIG object to this project?
BRIG is Belvedere Residents for Intelligent Growth. We're a grassroots group of your neighbors and friends. We've been studying the proposal and have serious concerns about the potential impacts on local flood control, zoning consistency, and soil stability that could be caused by this large-scale waterfront subdivision. Traffic; parking; noise; the environment; safety for children, pedestrians, and pets; services; and water will all be adversely impacted. We also share the stress of our neighbors who face eviction from their rental homes if the existing structures are demolished. To quote the developer, "This is the Manhattanization of Belvedere."
Question
What does current R-2 zoning allow?
Current zoning allows single-family homes or duplexes in the R-2 zone. Apartment buildings are strictly prohibited in the R-2 zone. The developer disputes this, but, in our view, without legal foundation.
Question
Is this an affordable housing development?
Don't be fooled by the developer's sales pitches! In its May 24, 2022 application submittal, the developer provided only four below-market-rate units—one "very low-income" unit (2-bedrooms) and three "low-income" units (one with one bedroom and two with two bedrooms). This means that of the total 42 new units included at the time in the project, only four qualified as "affordable." In its June 23, 2022 "completeness review letter," the City stated: "The proposed very low-income unit equals only two percent of the total number of units and is insufficient to establish eligibility for a density bonus; three very low-income units would be required. Similarly, the four lower income units provided (total of very low- and low-income units) is less than 10 percent of the "total units," as defined by the statute; five lower income units are required to be eligible for a density bonus. Accordingly, the project as proposed is not eligible for the requested waivers and concessions, and they cannot be approved by the City." In response to the City's June 23 letter the developer, by letter dated July 15, advised that it was not going to add a fifth lower income unit, but was instead going to remove two accessory dwelling units (ADUs) from the project (thereby reducing the project from 42 to 40 units). The developer did this in an effort to achieve the 10% threshold needed to establish eligibility for the requested waivers and concessions.
Bottom line: One thing is clear. The developer has been, and continues to be, unwilling to provide any more than the bare minimum number of below-market-rate units absolutely necessary to gain benefits under state law.
Question
Isn't BRIG just anti-progress?
No, we're all for progress, but progress that makes sense. We worked with the City of Belvedere to create the new Objective Design and Development Standards (ODDS) and to ensure we meet our state-mandated affordable housing goals in a way that is environmentally sustainable and protective of the rights of existing residents and rent-paying tenants.
Question
The developer claims that the current buildings are decrepit, run-down, and poorly maintained. There is no option other than to tear them down, right?
Notably, this is not how the developer portrays these same duplex units when it offers them to the general public for rent. Rather, it describes them as:
Mallard Pointe is a unique waterfront community featuring 22 light-filled, 2-bedroom cottages located in Belvedere, California. Our lagoon-front residences feature spacious outdoor living, waterfront views, a private dock, and private garage. Many of the residences have been recently renovated with vaulted ceilings, chef's kitchens, stainless steel appliances, fireplaces, full-size in-home laundry, and hardwood flooring.
Enjoy a short walk along tree-lined streets to Tiburon's charming Main Street to enjoy exceptional dining and shopping, or stroll along Belvedere Cove past the historic San Francisco and Corinthian yacht clubs. Hop on the Tiburon Ferry for a relaxing trip to San Francisco in just 30 minutes, or take advantage of Marin County's exceptional hiking, boating, and waterfront pathways right out your front door. Mallard Pointe offers an extraordinary living environment in a luxury waterfront location unmatched in the Bay Area.
It is thus beyond dispute that the developer sometimes speaks out of both sides of its mouth. It portrays the existing duplexes as rag-tag housing when it describes them to the City, but as a "luxury waterfront location" when offering them for rent to prospective tenants. In other words, it changes its narrative to fit its audience. Can this developer be trusted to always tell the truth? What do you think?
Question
The developer's "Design Review Application" represents that there would be no adverse impact on views, vistas, noise, change in demand for municipal services (police, fire, water, sewage, etc.), or substantially increase fossil fuel consumption. Is that right?
The developer's application checked "no" to 13 of 14 questions (20-33) on these topics. Here's just one example where its submission falls short of the facts. The proposed apartment building is designed with a substantially large roof deck that would create noise and privacy issues for lagoon residents. We are also extremely concerned that the height of the proposed new lagoon-fronting single-family residences and duplexes, due to the developer's strategy to pursue an aggressive and disruptive improvement plan that would trigger certain FEMA flood zone height requirements, would make lighting and reflective light a challenge of significant concern to many of the neighbors. It is also hard to understand how a project that goes from 20,000 square feet to over 90,000 square feet would not substantially increase fossil fuel consumption. And the list goes on and on… Ask yourself: Can you trust this developer to always be truthful? You decide.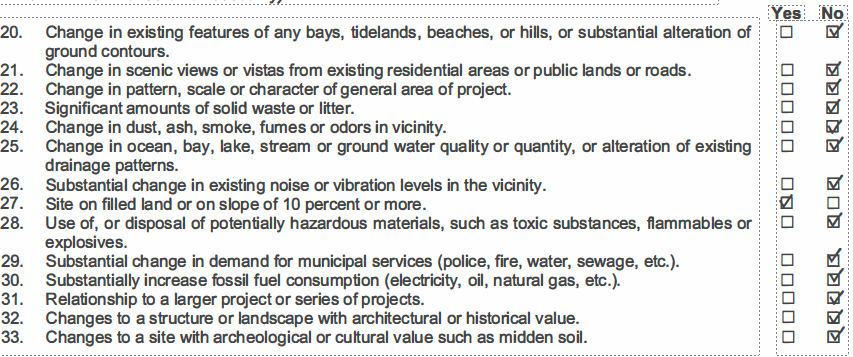 Question
Who lives at Mallard Pointe now?
The 22 duplex rentals there now are all small two-bedroom homes with gardens and carports. The Belvedere Land Company built these units as part of a mixed planned development on the lagoon and they've provided much-needed small housing in Belvedere for many years. The renters are seniors, singles, and young families, and these residents will all be forced to leave once the development is demolished.
Question
Join BRIG and we'll keep you updated about actions you can take to make a difference. In the meantime…
Spread the word to your neighbors and friends
Become active in BRIG
Sign up on the cityofbelvedere.org website to receive updates
Write the Planning Commission with your concerns
Voice your specific objections to the City Council
Attend City Council and Planning Commission meetings
Write a letter to The Ark in opposition to the subdivision
Visit www.brig94920.com for information, dates, and actions
Stand up for Belvedere. Consistent pressure needs to be applied now.
Email
Planning Commissioners: