Water
Marin County is facing an ongoing water supply issue. We do not have a reliable source of water for future drought years. Any projected housing development needs to be evaluated regarding the additional use of water, both through demands on supply, and delivery through our aging water infrastructure.
The Impacts of the Mallard Pointe Project
The Mallard Pointe Project poses a threat to the quality of life and environment for the inhabitants of Belvedere. Learn more about the impacts of the largest proposed residential demolition and development project in the city's history.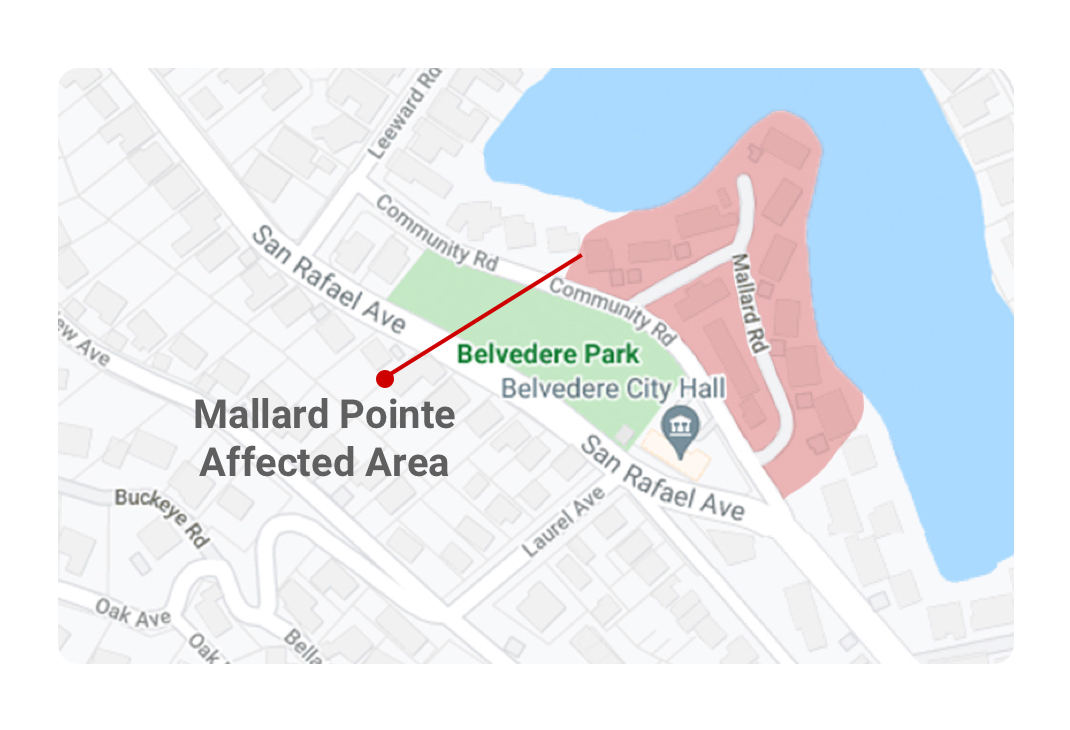 The largest proposed residential development in the history of Belvedere is also the largest proposed demolition in the history of Belvedere.
Learn More