LETTERS TO THE EDITOR
Yes, Belvedere should be cautious about just accepting Mallard Pointe
Would you advise a close friend to accept a proposal of marriage from someone they don't love because they're not likely to get a better offer? Last week's letter to the editor urges us to do just that, proclaiming that we should embrace the Mallard Pointe project exactly as the developers propose because "another developer (will) offer a design probably substandard to this current design."
My marriage analogy is not hyperbolic. In fact, we and our children and grandchildren will be wedded to whatever is built on this piece of property for much longer than the duration of most marriages — without the option to get a divorce if things don't work out.
In addition, the statement that the developers have "designed a project that is legal" is both baseless and premature. It is up to the city of Belvedere to determine whether the project meets local ordinances, policies, and standards, and the city has not yet made any final determinations. Among other legal issues, the city will have to determine whether the project's proposed 23-unit apartment building can be built-in in the R-2 zone, which permits only single-family homes or duplexes in this neighborhood and expressly prohibits apartment buildings.
Belvedere can and should do better than the current Mallard Pointe project proposal.
— Kathy Niggeman, Belvedere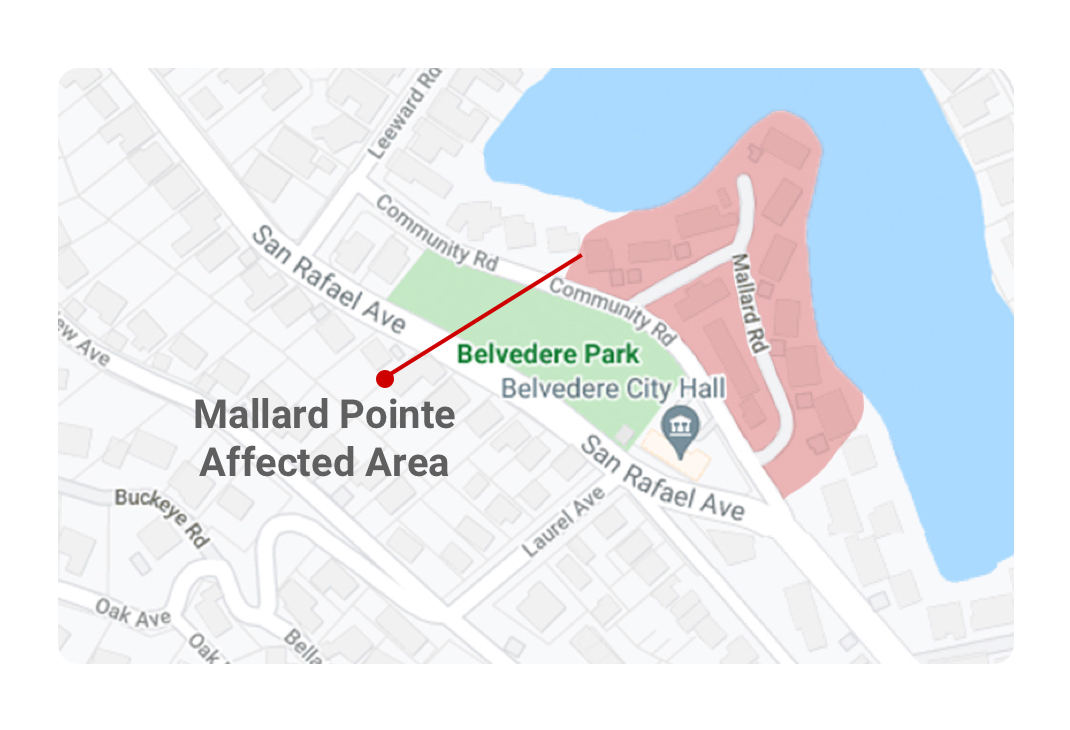 The largest proposed residential development in the history of Belvedere is also the largest proposed demolition in the history of Belvedere.
Learn More