David Parquet ARK Letter to the Editor – July 13, 2022
Allowing apartments is a slippery slope, duplexes would get the job done
The Mallard Pointe project should follow the city of Belvedere's existing rules.
If the developers are given the green light to build a 23-unit apartment building in the R-2 zone, no Belvedere homeowner is safe from a similarly massive structure sprouting up next door.
Why has no one ever asked to erect an apartment building in R-2 before? And why has no one requested to build one in the R-15 zone or one of the R-1 zones in the city — all of which, like R-2, prohibit apartment buildings? The answer is simple: Most people feel obligated to follow the rules that state apartment buildings and apartment courts are only allowed in areas zoned R-3 or R-3C.
But here are two questions I don't know how to answer: Why don't the developers create a project featuring a combination of single-family homes and duplexes, which would meet the requirements and complement the existing homes in other parts of the R-2 zone, which extends from Mallard Road to Cove Road?
And if this developer is allowed to ignore our zoning rules and build an apartment building in the R-2 zone, what's to keep a future developer from building one next to your house?
— David Parquet, Belvedere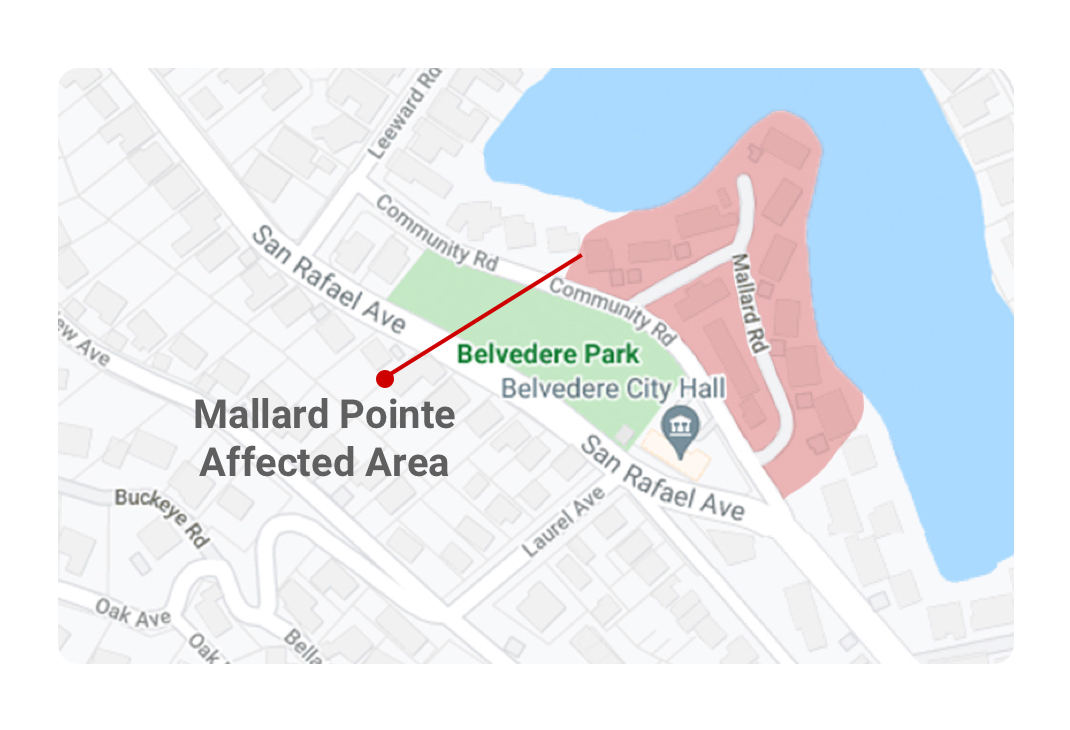 The largest proposed residential development in the history of Belvedere is also the largest proposed demolition in the history of Belvedere.
Learn More