Carol Hannon ARK Letter to the Editor – July 13, 2022
Hmm, I wonder why fifth affordable unit, complete income data were omitted
Thanks to Katherine Martine for her thorough reporting about the proposed Mallard Pointe project ("City balking at key requests in Mallard Pointe proposal," July 6, front page). I was grateful she highlighted examples of the developer's lack of complete information and dubious claims related to affordability. 
You have to wonder why, even though Belvedere Planning Director Irene Borba told them in February that they needed to provide at least five affordable units to qualify for the state density-bonus waivers they are seeking, they resubmitted in May still only providing four. One can only speculate as to why the data they submitted about the income levels of current and previous tenants were incomplete. And why would they use outdated income calculations that may have undercounted the number of residents who qualify as low-income or very low-income?
Perhaps the answer to all these questions is that complete and accurate information could require the developers to provide even more than five affordable units.
Many Belvedere residents would welcome a project that maximized affordable housing units in our community, but most wouldn't support a developer who refused to meet even the minimum standard for affordable units while still expecting to receive density bonus waivers. Especially not when the developer was counting on those waivers to build six single-family, lagoon-front homes that don't conform to the height or setback ordinances that every other Belvedere property owner is required to follow.
In addition, developer Eric Hohmann's statement that he considers the one-bedroom ADUs "an added benefit to increase the overall affordability" of the project is disingenuous. A 2021 study by the UC Berkeley Center for Community Innovation found that less than 50 percent of California's ADUs are being offered as long-term rentals. Further, significantly fewer homeowners with incomes over $100,000 a year made their ADUs available to nonfamily members. Get real! The odds that anyone wealthy enough to purchase one of the proposed four-bedroom homes on the Belvedere Lagoon would actually rent out space above their garage, let alone at below market rate, are slim to none.
— Carol Hannon, Belvedere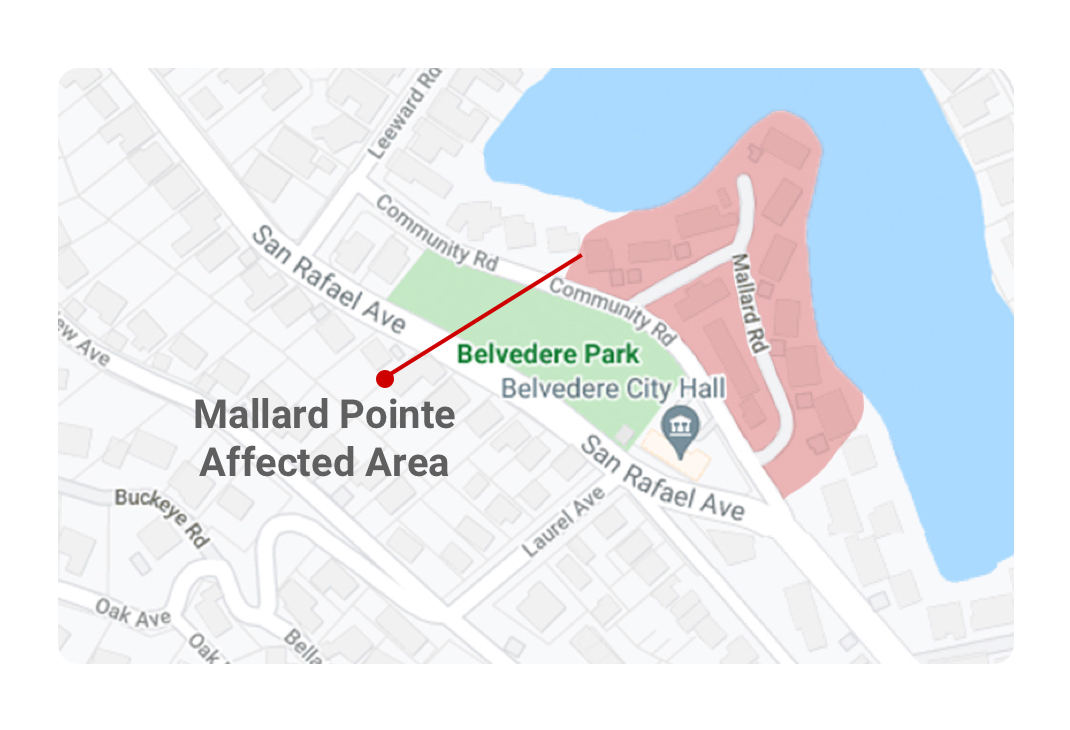 The largest proposed residential development in the history of Belvedere is also the largest proposed demolition in the history of Belvedere.
Learn More