Irene Borba,
Director of Planning
September 9, 2022
Robert Zadnick,
City Manager Planning Commission members
City Council members
Re: Mallard Pointe
Dear Ms. Borba:
Please do not allow the owner of the Mallard Road property to ignore our zoning rules in his development plans. He should not be treated any differently than any other resident of Belvedere by expecting the City to accommodate his nonconforming building scheme. An apartment building does not qualify for R-2 zoning. Adherence to our zoning regulations is key to preserving restrictions on any future developer in any part of Belvedere. It is important that we NOT set a precedent that will create loopholes for future projects. The developer for the Mallard Road property is not thinking of what is best for our community but is instead thinking of his own potential Financial profit.
Thank you for all of your work on behalf of our Belvedere.
Yours sincerely,
Dellie Woodring Doug Woodring
(We are both members of BRIG)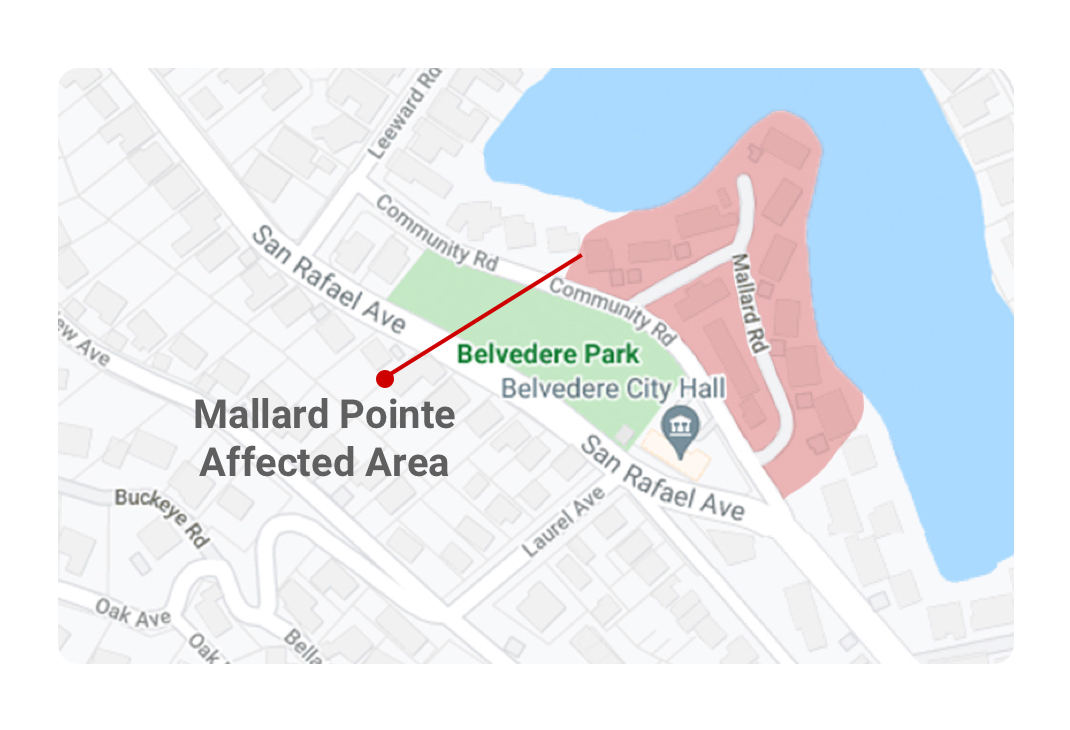 The largest proposed residential development in the history of Belvedere is also the largest proposed demolition in the history of Belvedere.
Learn More