TO: Robert Zadnik and Irene Borba
CC: Belvedere City Council and Belvedere Planning Commission
FROM: Linda Bine, member of Belvedere Residents for Intelligent Growth
RE: Don't let developers ignore our zoning rules I respectfully ask you to consider the following questions:
Why don't the Mallard Pointe developers create a project featuring a combination of single-family homes and duplexes, which would meet the requirements and complement the existing homes in other parts of the R-2 zone, which extends from Mallard Road to Cove Road?
Apartment buildings are not permitted in the R-2 zone or any zone in Belvedere except R-3. So, if this developer is allowed to ignore our zoning rules and build an apartment building in the R-2 zone, what's to keep a future developer from building an apartment in some other zone in Belvedere – including next to single-family homes?
Please don't ignore our zoning rules – find the proposed Mallard Pointe development in noncompliance.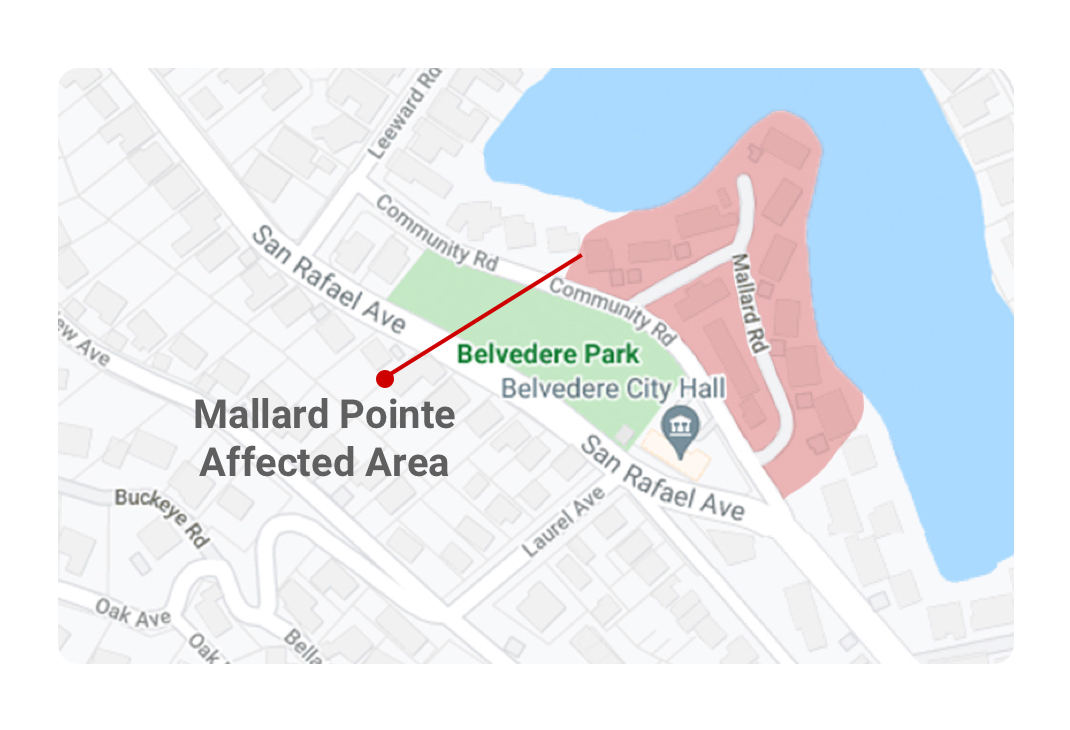 The largest proposed residential development in the history of Belvedere is also the largest proposed demolition in the history of Belvedere.
Learn More