Mallard Pointe Design Looks to Be an Eyesore
Letter to the Editor
Published in The Ark
February 2, 2022
A fellow Belvedere resident recently mentioned she was pleased to see that the Mallard Pointe apartment building was going to be covered in shingles. However, she wasn't so pleased when I showed her the plans submitted by the developers, which reveal their intention to use "Hardie shingle siding." As the Hardie website explains, this siding is actually made of "cement, sand and cellulose fibers" not wood. They in no way resemble the handsome wood shingles we find on the waterfront Farr cottages on Beach Road or the 85 Beach Road building across from the San Francisco Yacht Club.
The Mallard Pointe developers don't seem to care if they saddle our community with a massive eyesore for generations to come—as long as they can turn a massive profit as quickly as possible.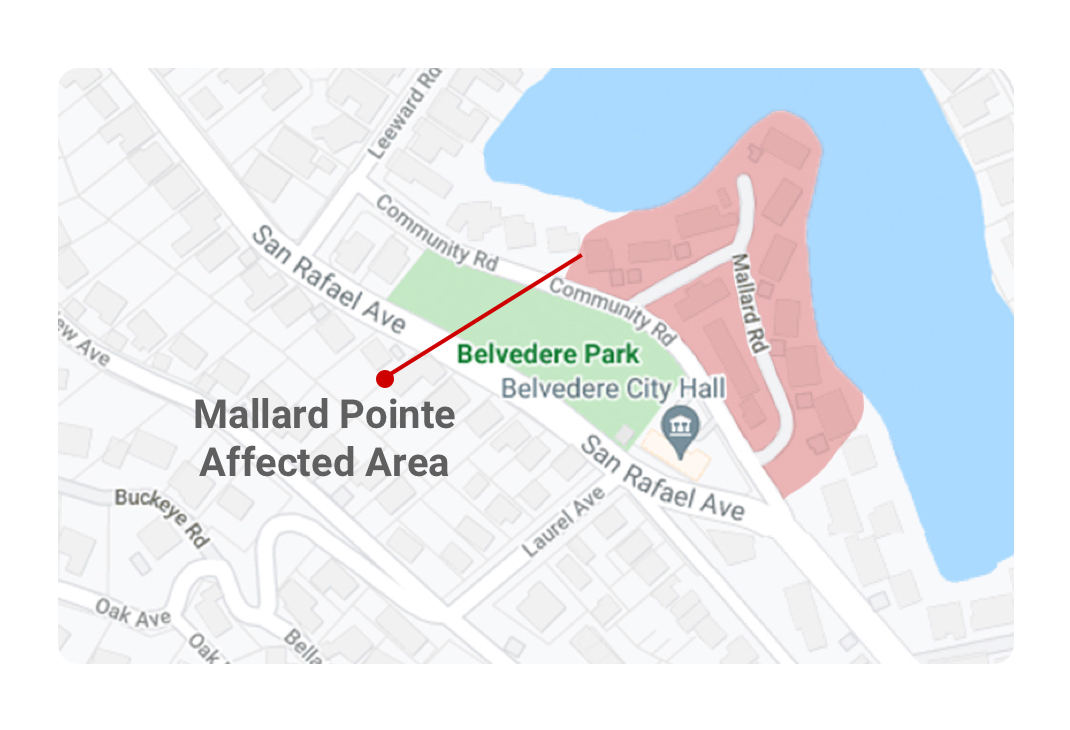 The largest proposed residential development in the history of Belvedere is also the largest proposed demolition in the history of Belvedere.
Learn More