Thompson Dorfman's Downtown Danville Apartments Project
Thompson Dorfman recently completed the Downtown Danville Apartments project—144 luxury apartment units built over a subterranean parking structure—after an "acrimonious decade-long process" (per the Thompson Dorfman website).
Danville Citizens for Responsible Growth, which opposed the project, had this to say:
"Thompson Dorfman's development in Danville changed hands several times and was a disaster. It's an eyesore that's too large and it forever changed the character of the town. It's also been an ecological nightmare. The developers destroyed existing trees and negatively impacted the watershed around the development. It also added hundreds of cars and delivery vehicles to the area."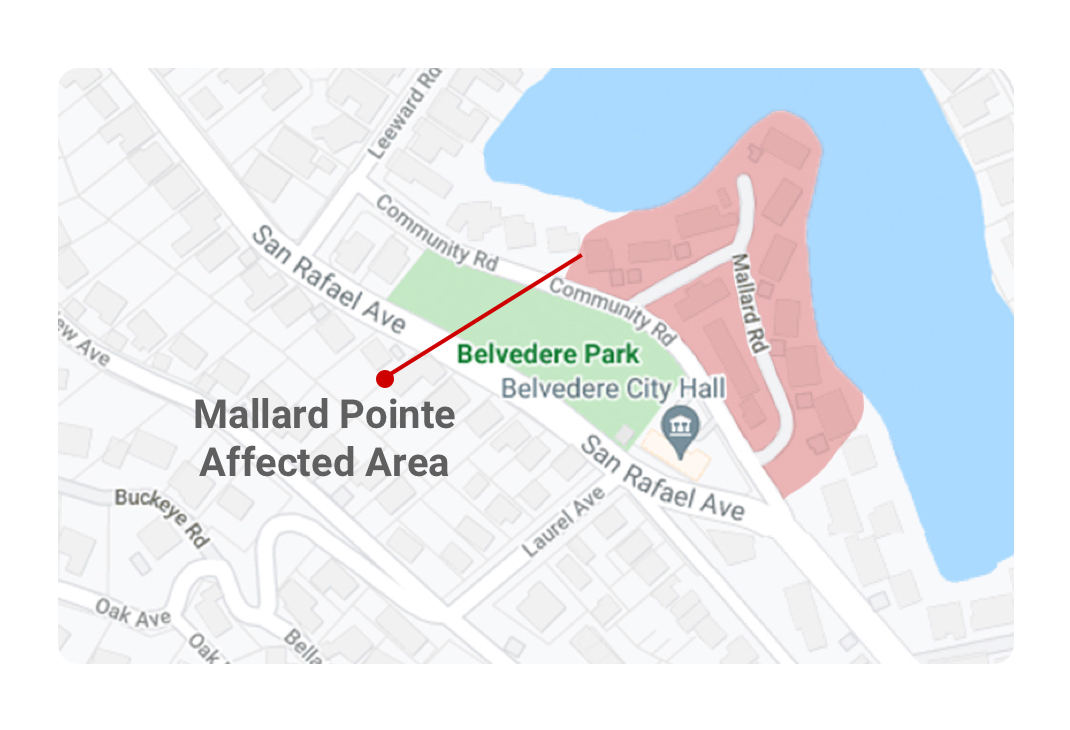 The largest proposed residential development in the history of Belvedere is also the largest proposed demolition in the history of Belvedere.
Learn More