Tiburon Residents Should Worry About Traffic From Mallard Pointe Proposal
Letter to the Editor
Published in The Ark
February 2, 2022
I have lived here for 38 years and have been distressed by the growing gridlock I experience every day on our roads. We often do not pay attention to issues in neighboring towns, but I am writing to alert my fellow Tiburon residents that there is a proposed development, Mallard Pointe, in Belvedere that could make our current traffic significantly worse and our lives miserable.
Developers have purchased about 2.8 acres adjacent to the Belvedere lagoon for a large-scale housing development including a multistory apartment house. Construction could take years to complete. I shudder to think of large-scale construction equipment moving dirt and supplies up and down Tiburon Boulevard, jamming our only transportation artery in and out of the peninsula.
I encourage you to weigh in to Belvedere's elected officials on this very bad proposal. If approved, the ripple effects will be very long and very painful.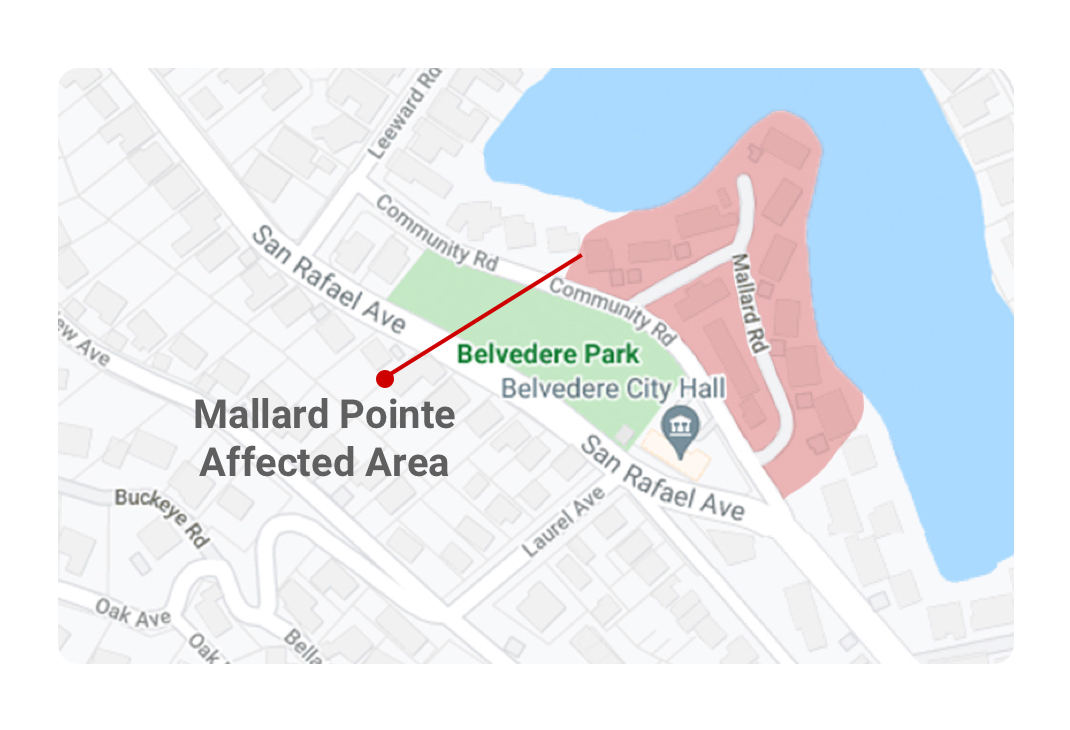 The largest proposed residential development in the history of Belvedere is also the largest proposed demolition in the history of Belvedere.
Learn More